I'm in love with my local galleries. Each has their own vibe and wondrous uniqueness that can only come from those that curate them. Vancouver Art Space is all about variety and multi-media.
Barbara, the owner, absolutely adores fresh perspectives and tries to cultivate creativity in the artists she serves as well as the students she teaches. 
Leah, the owner of Angst Gallery, is a force to be reckoned with. She is a true artistic powerhouse and drives home cool – unique art in downtown Vancouver. 
Leslie over at The Artist Loft always has a smile on her face. She welcomes whimsy and flamboyant without blinking an eye. 
And then there is Angela. Angela is the curator over at Splendorporium in SE Portland OR.  She really, truly, adores the avant-garde and fantastical. I think it's her admiration for this type of weird contemporary that makes her just perfect for that venue. 
Now, I've shown pieces in Splendorporium sporadically since the spring of 2018, and after giving me a list of their upcoming shows at the beginning of summer, it changed my entire Muse perspective. 
I am now on a mission to paint all of the Major Arcana. This project will most likely take me about a year to complete, however, when it's done, it will literally be the biggest personal creative achievement I've done to date. 
I'm really not sure how many paintings I'll actually have completed by the time their show for 2018 arrives, but it will be fun to be a part of. 
So, Angela, I blame you for my newest obsession…. Thank you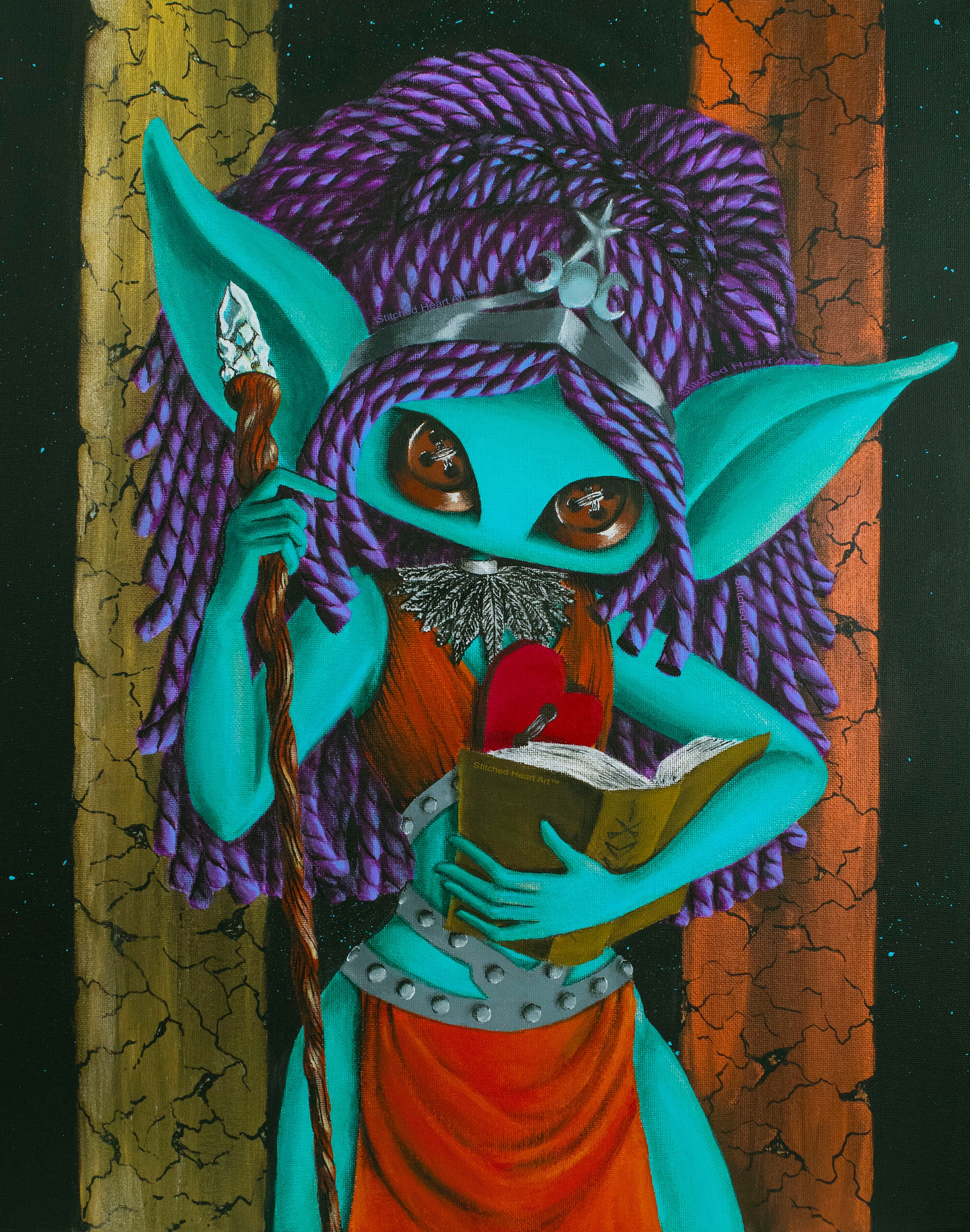 The High Priestess - MuseArt Stitched Heart Art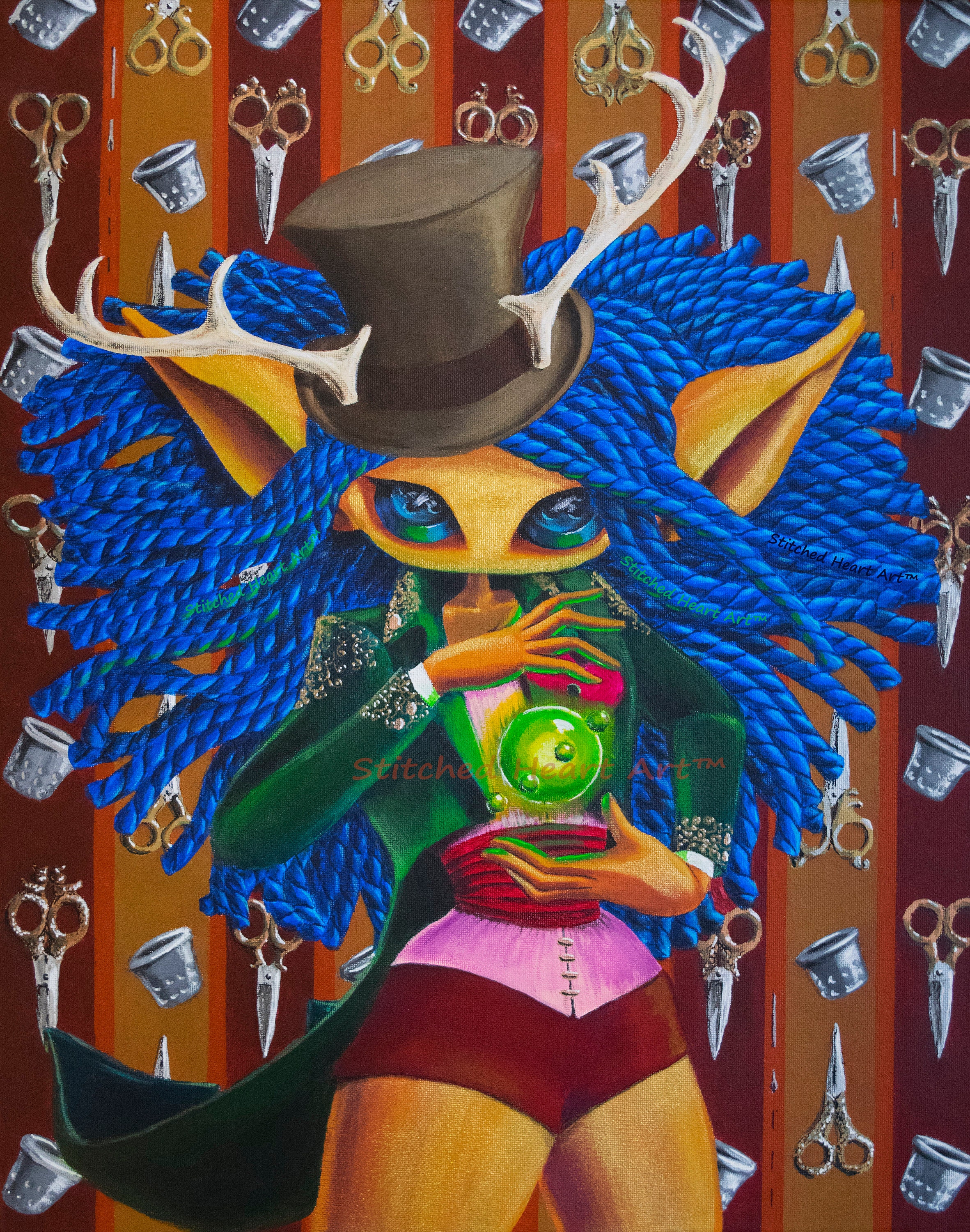 The Magician - MuseArt Stitched Heart Art