Before becoming an artist, I had an extensive career as a project manager serving various types of businesses and corporations.   The beginning of my career focused heavily on beauty products, marketing, branding, product benefits, and press needs.  Thereafter I moved into full-blown manufacturing which not only included the aforementioned skill-set but also working with local and overseas vendors as well as retail buyers.  Eventually I landed in software platform development, web-dev, e-commerce, and database management.   
And then I left it all… . To create my Muse….
Embarrassingly, I had believed that anyone who graciously visits this site would automatically know that all of the prints available for purchase here are actually beautiful high-resolution copies of my original works.  I was wrong.
Therefore, I humbly submit to you images of my original works which were all created with Liquitex acrylic paint on 16" x 20" stretched canvas and framed.   Currently this list is missing "Pure Imagination" as it is with a local printer.  You can read about that within the next paragraph.
Each original painting is available locally, Portland Oregon to Vancouver Washington, at or around $700.00 per piece.  If you are local, and interested, please feel free to send me a message via the "Contact" section of this site.   If you are not local, but are interested in a 16" x 20" non-framed canvas reproduction, fear not!  They are coming.  I'm working with a local printer to see how close we can get to matching my originals.  If they are wondrous, I'll add them.
Now onto the images.   
Note that I have not supplied the theme or story to each here.  If you would like to read about them in more detail, click on the appropriate links below.
"Becoming Truly Self-Aware" – Inspired by Alice In Wonderland and the Red Queen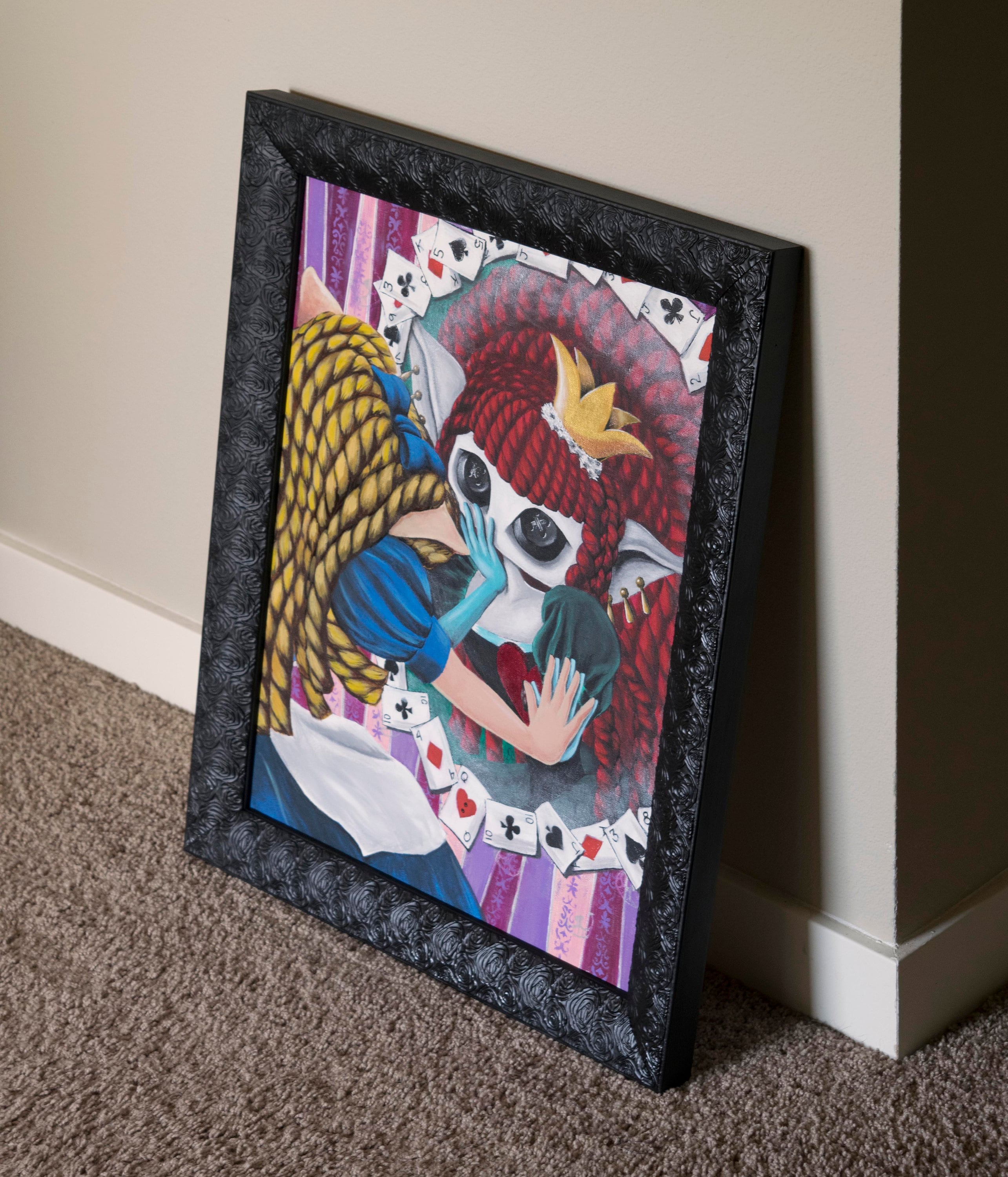 https://www.stitchedheartart.com/listing/561067869/museart-11x14-reproduction-print   
"Strange & Unusual" – Inspired by Lydia Deetz and Beetlejuice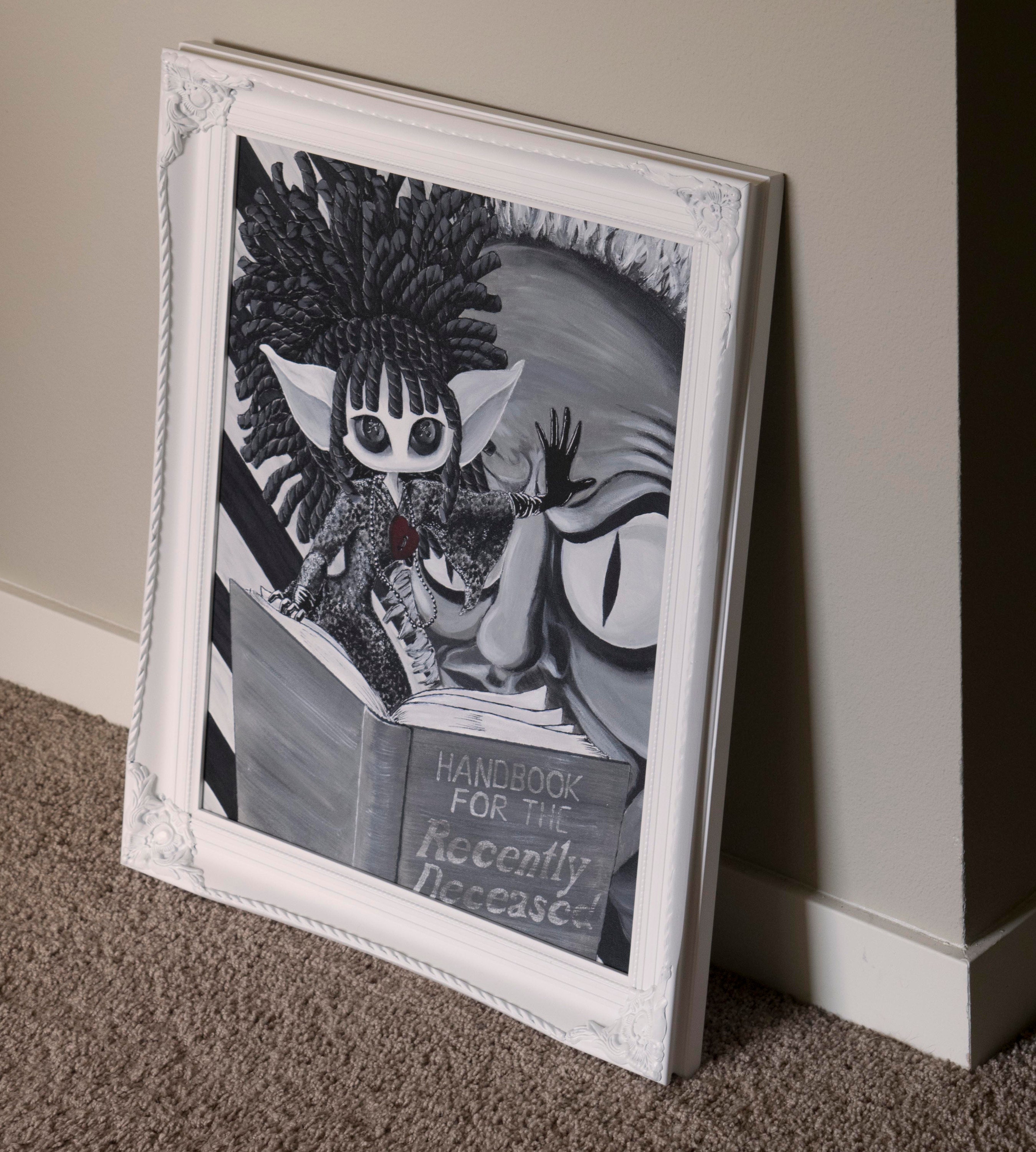 https://www.stitchedheartart.com/listing/539673844/museart-11x14-reproduction-print-strange  
"She Said, I'm Not For Sale" – Inspired by The Red Head from the Pirates of the Caribbean ride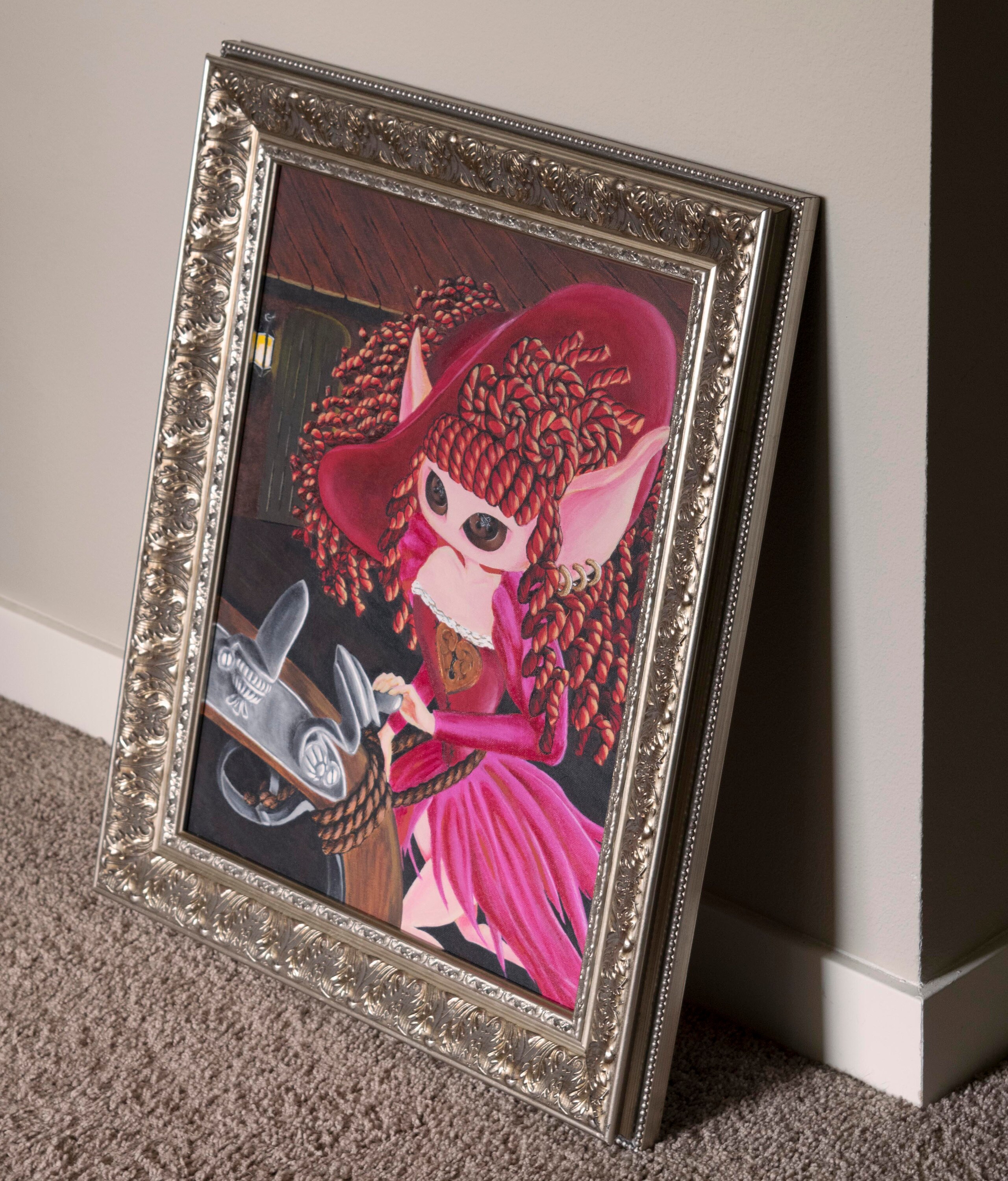 https://www.stitchedheartart.com/listing/550724897/museart-11x14-reproduction-print-she     
"They Had Cookies" – Inspired by Star Wars and it's Sith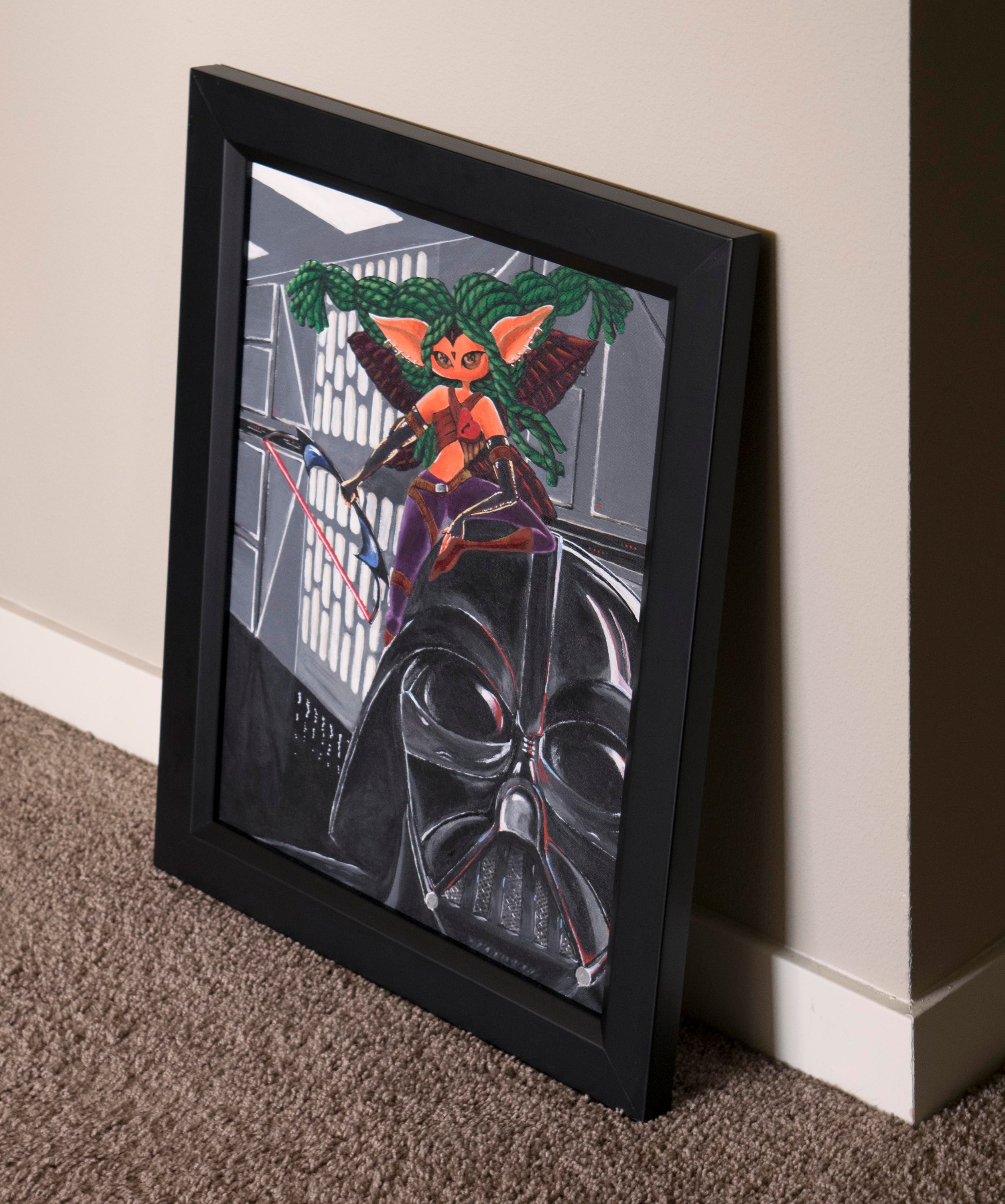 https://www.stitchedheartart.com/listing/516538588/museart-11x14-reproduction-print-they  
"The Muse With A Pearl Earring" – Inspired by Johannes Vermeer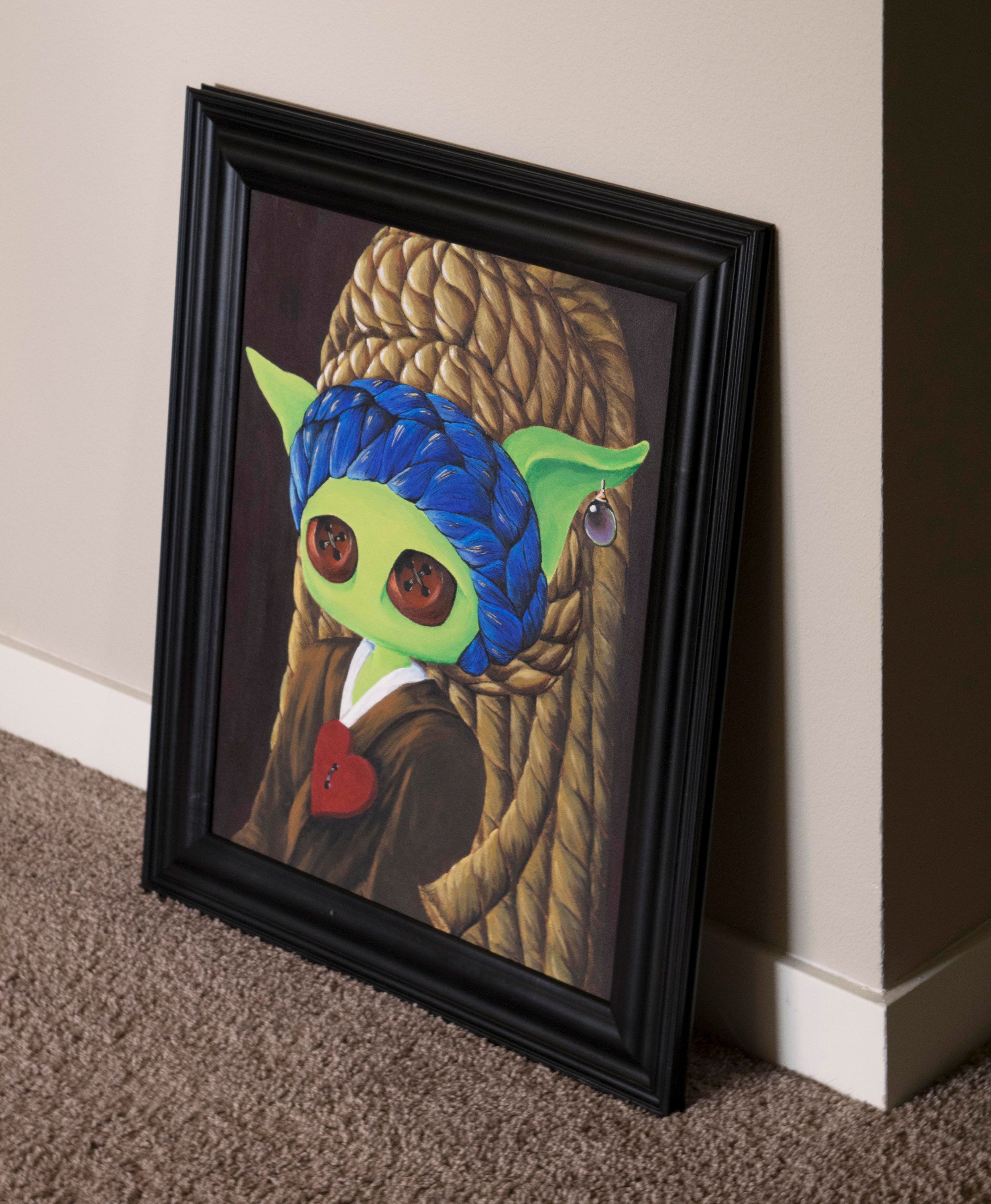 https://www.stitchedheartart.com/listing/537125697/museart-11x14-reproduction-print-muse     
"Madame Muse" – Inspired by Madame Leota and the Haunted Mansion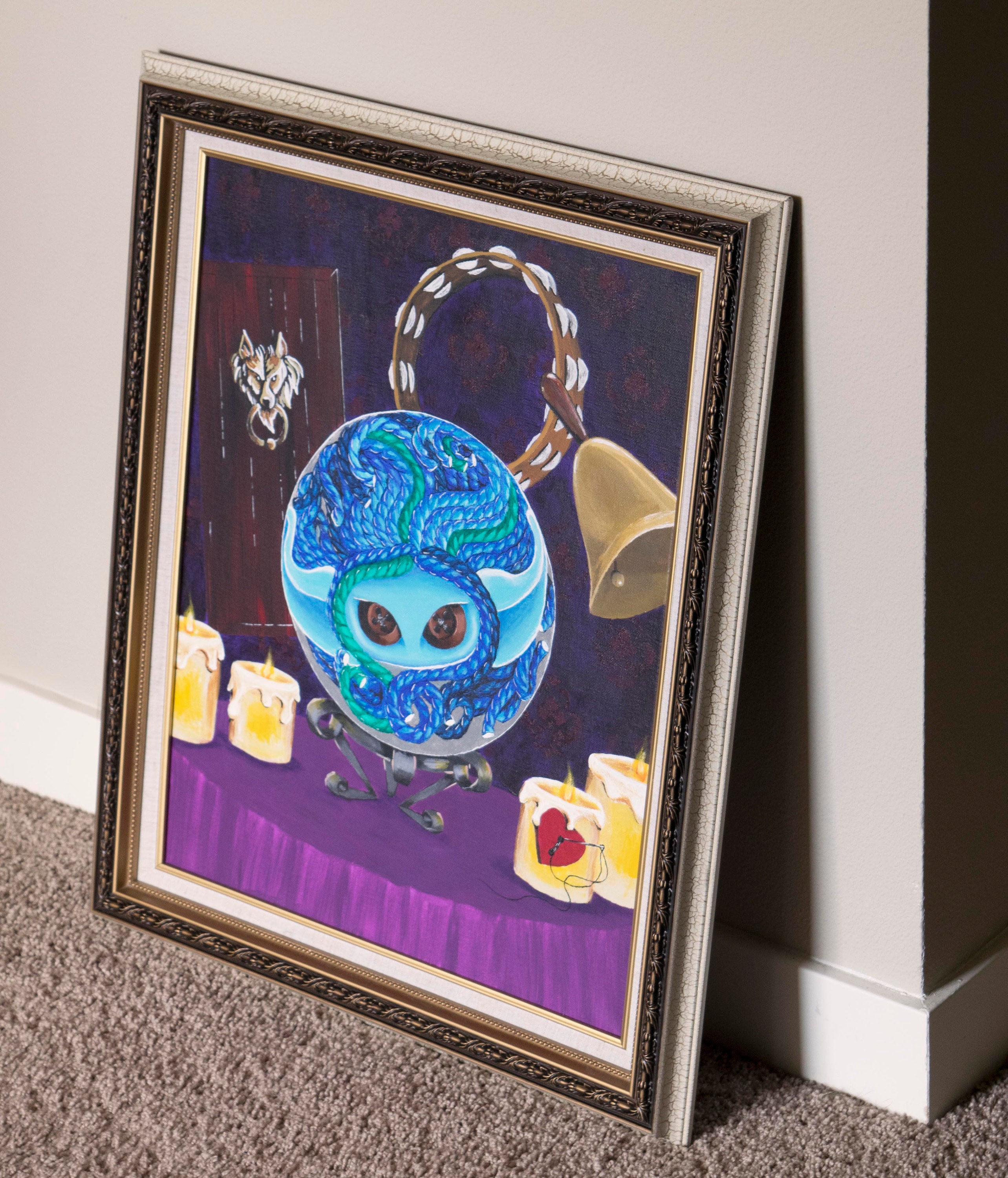 https://www.stitchedheartart.com/listing/523314330/museart-11x14-reproduction-print-madame     
"Enlightenment" – Knowledge is Power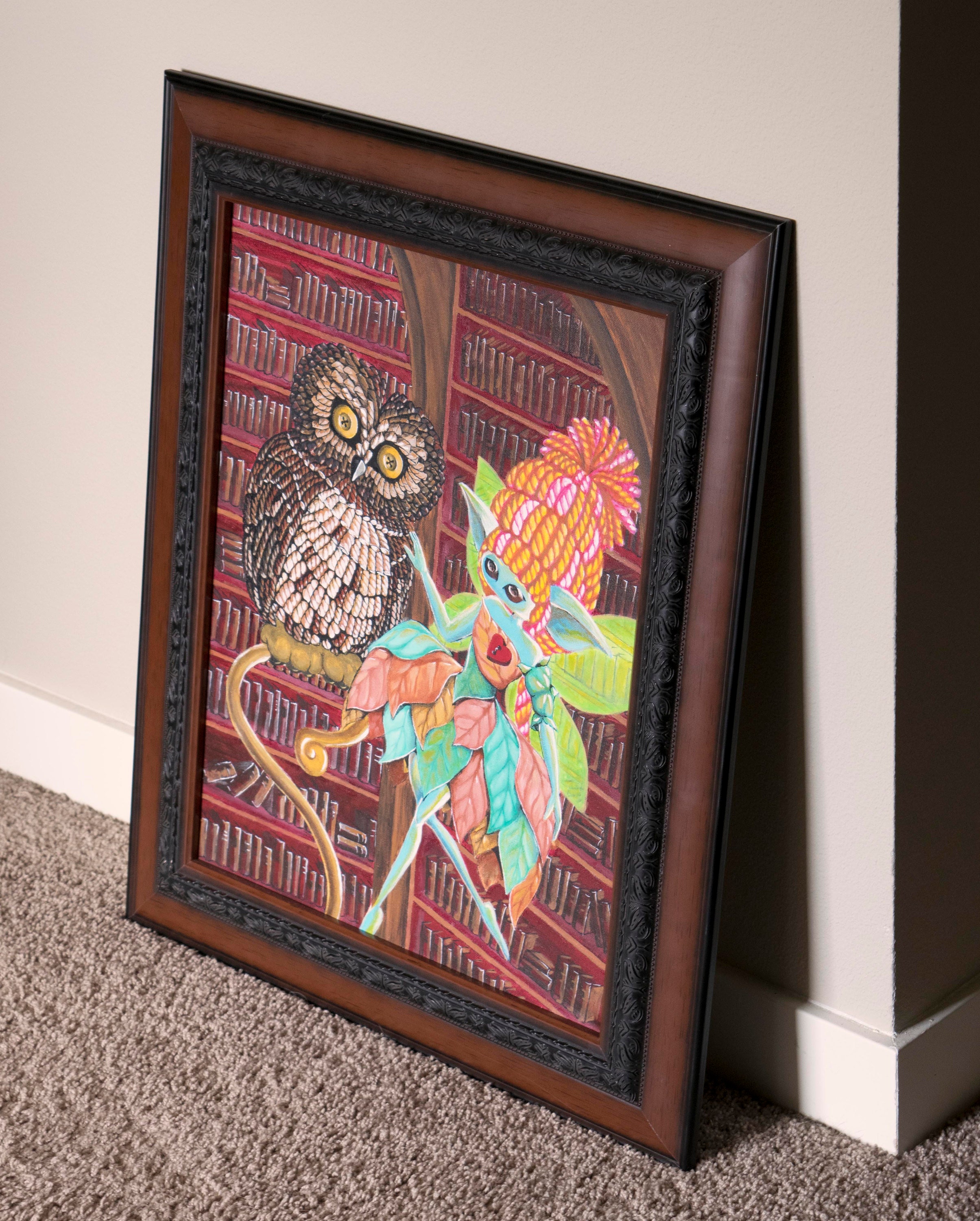 https://www.stitchedheartart.com/listing/527524469/museart-11x14-reproduction-print     
"An Unstoppable Force" – Nothing can stop you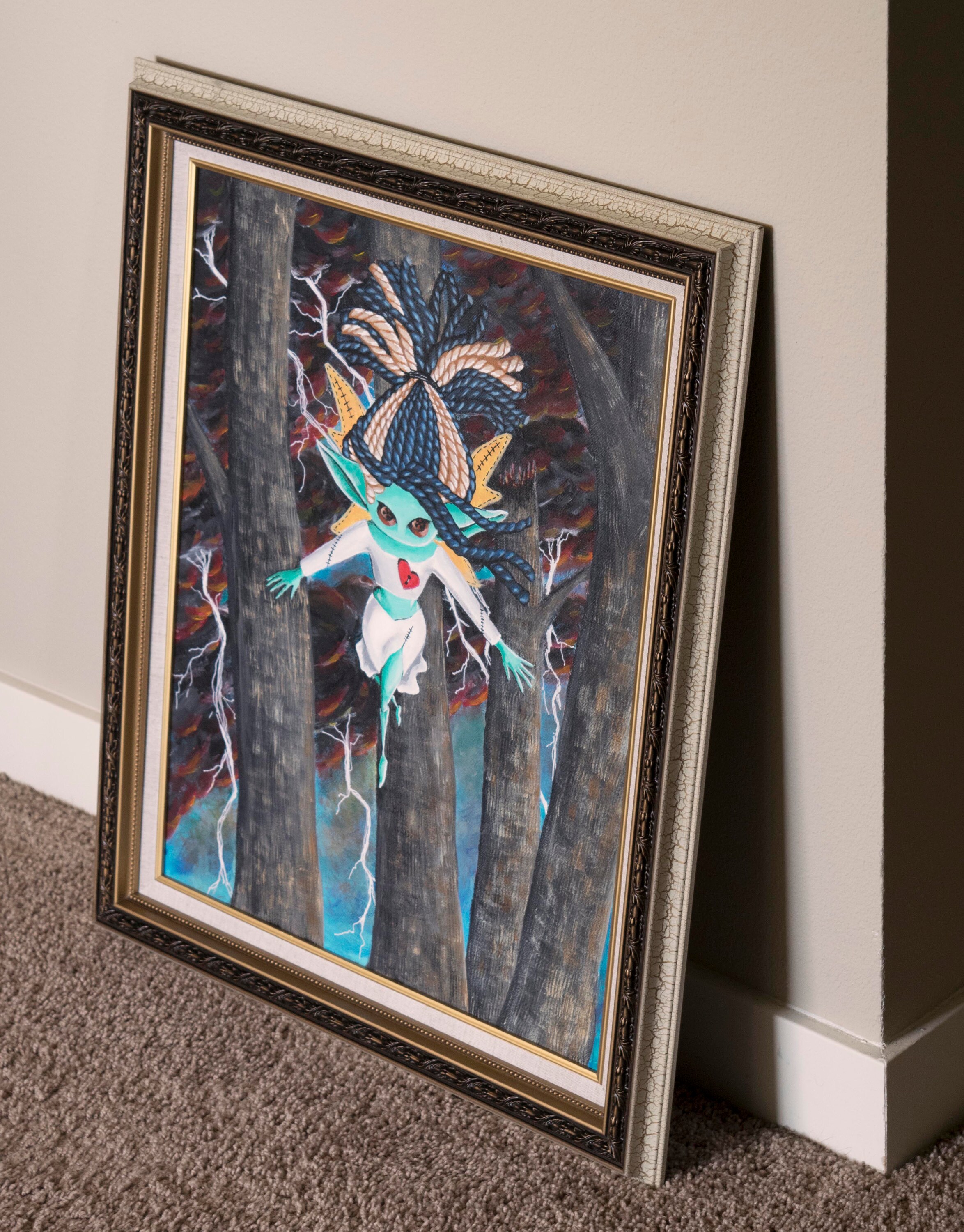 https://www.stitchedheartart.com/listing/515660341/museart-11x14-reproduction-print-an    
"She Saved The World A Lot" – Inspired by Buffy The Vampire Slayer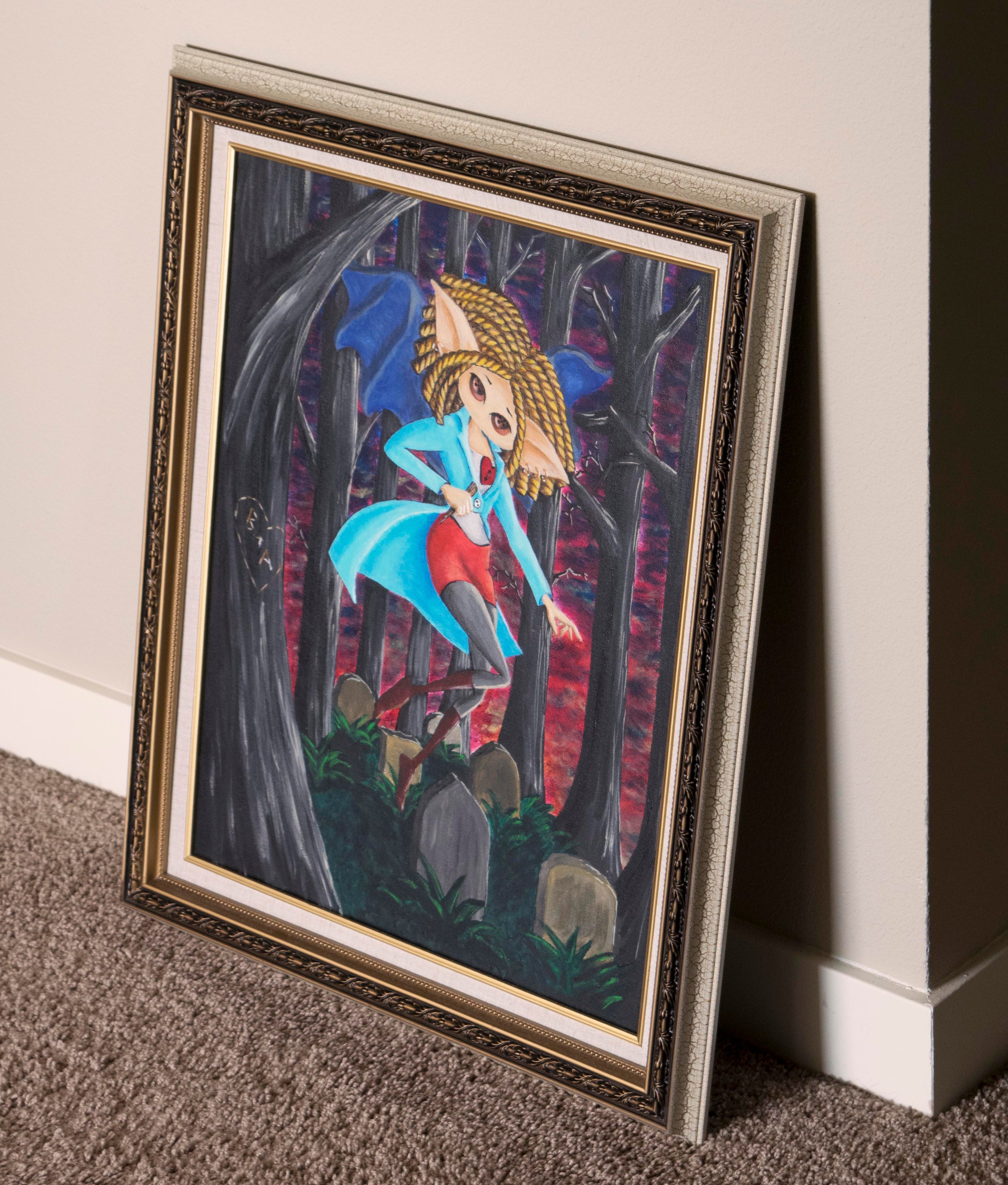 https://www.stitchedheartart.com/listing/515667295/museart-11x14-reproduction-print-she      
"Wise Warrior" – Protecting Animal Rights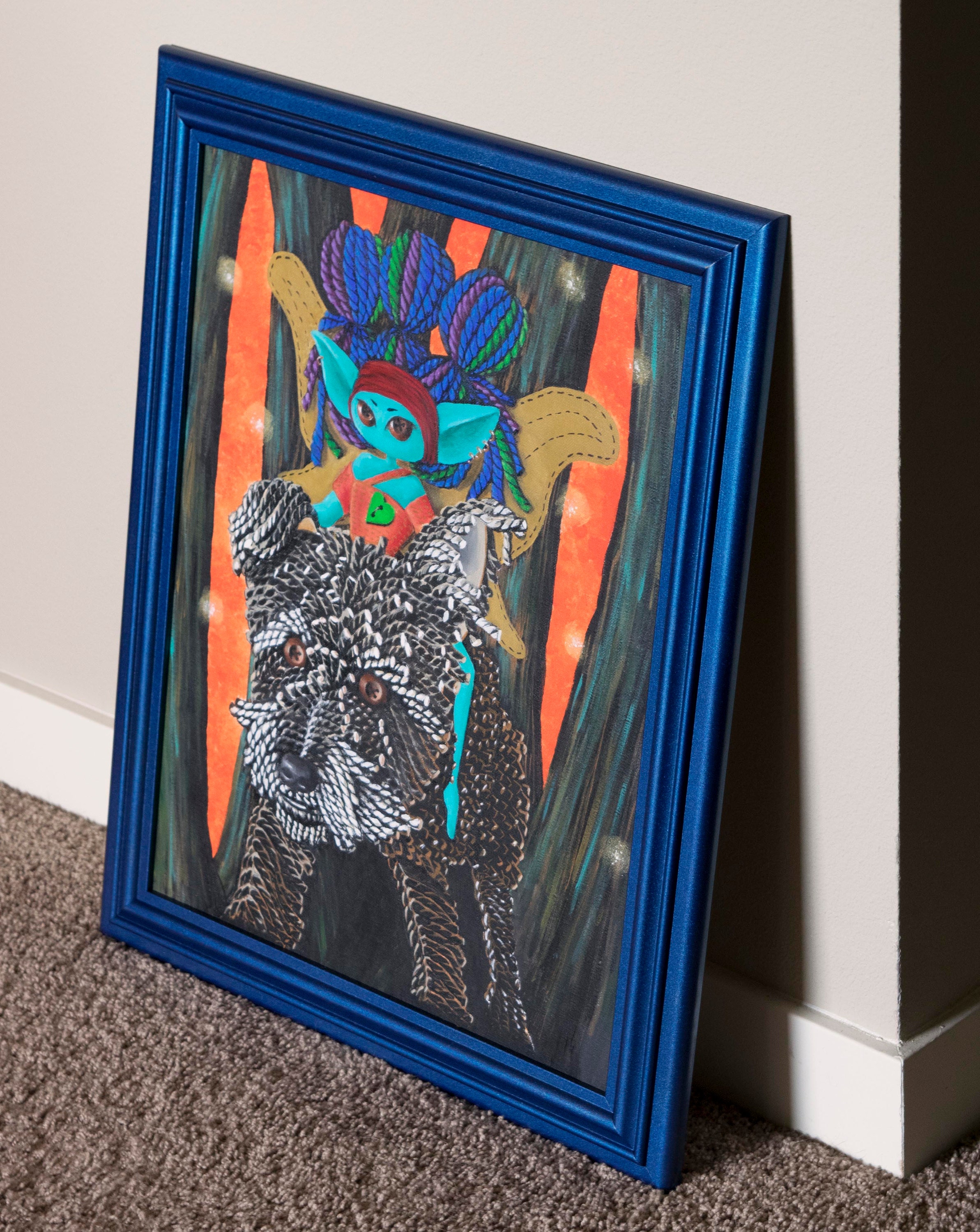 https://www.stitchedheartart.com/listing/495644330/museart-11x14-reproduction-print-wise  
"Find Your Happy Place" – Inspired by Harley Quinn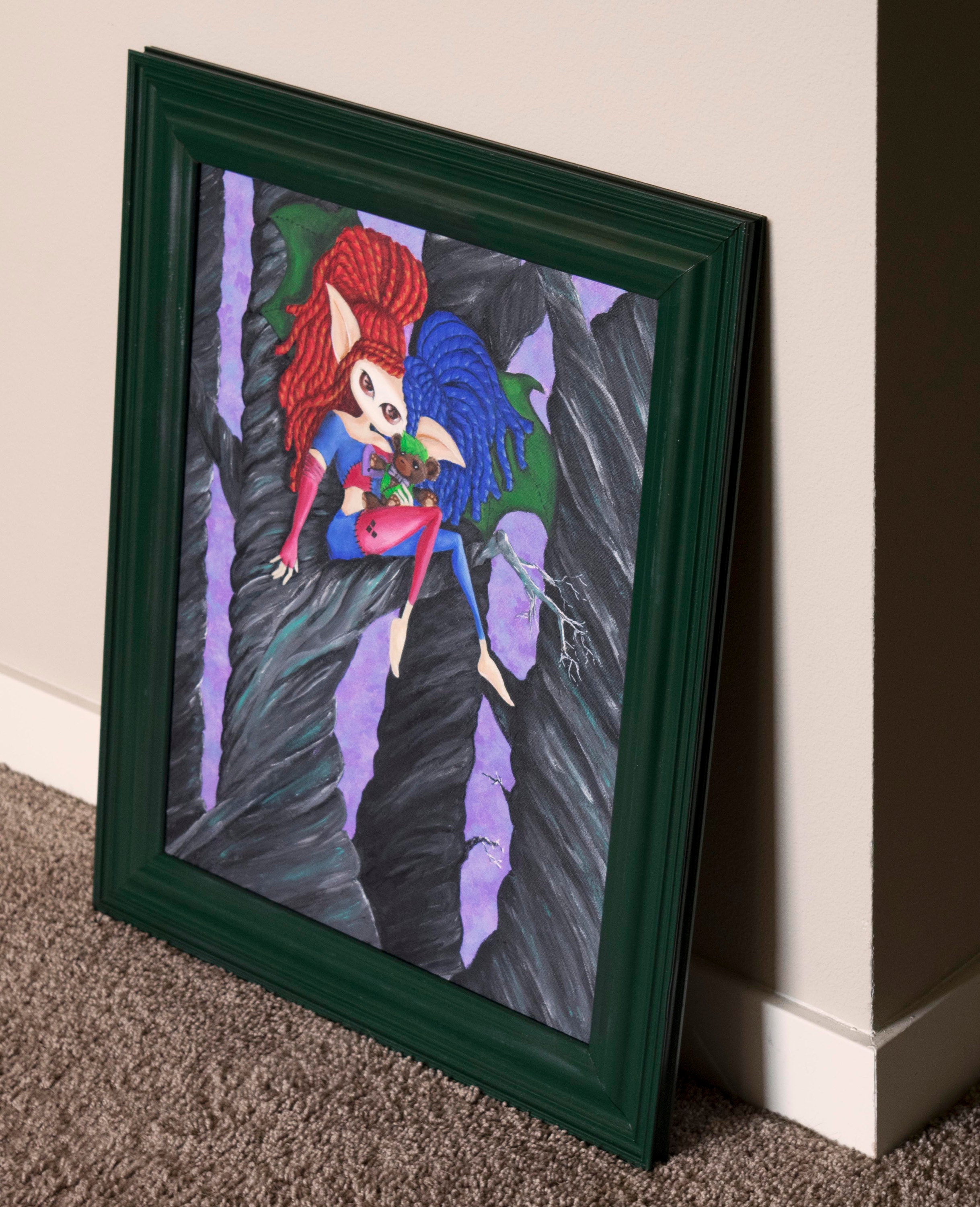 https://www.stitchedheartart.com/listing/509126761/museart-11x14-reproduction-print-find