Though as a child I was very creative, I spent my entire adulthood living the corporate life. For over 15 years as a Project Manager I had managed projects and process for everything from manufacturing to software to web and e-commerce development. My OCD (assumptive, not diagnosed) made me exceptionally good at organization and follow-through though my heart yearned for something different. But what?   
In 2013 my partner and I were about to take part in a southern California renaissance faire within a make-shift pirate guild. If you are unware there are typically 3 types of people at Ren Faires; the actors, the vendors, and the attendee's. We were "actors" and I needed to come up with a skit to do during the next run of faire!.    
And after a bit of mead, I let my brain spin a tale that went something like this….  
A nature witch was forcibly trapped on a pirate ship and made to create spells for an evil pirate captain who wished to terrify those he came across. (It was good mead)   
This witch however had other plans and began creating karma spells that simply did the opposite of whatever that horrid captain wanted. Unfortunately for our sweet nature witch, he was far too mean to let her go, even if her spells were duds. After all, she was a treasure just being what she was and he kept her locked with the rest of his treasure at the bottom of his ship.   
She was very lonely.   
One day our witch came across a small round wooden button laying on the ground and held it up to look closely. "If only you were an eye to a friend she thought". Just like that she was inspired to create a friend, a muse!   
Obviously, the button came from somewhere as she searched through the treasure chests all over the hull. As she rummaged, she tossed aside coins and crowns and maps and bangles until the witch came upon large bins full of fabric and wool. To her amazement she found needles and thread and spinners and tools to create her magical friends. Friends that would not only inspire her, but could fly out and off of the ship to inspire others all over the world. These would be her Muse and they would be MuseArt.   
~end   
- An inspiration from the Nature Witch story
The conversation happed exactly like this. "Honey, can I make a doll of you as a skit for faire?" I said half jokingly to my husband. His reply "Sure". 
Ah, the love…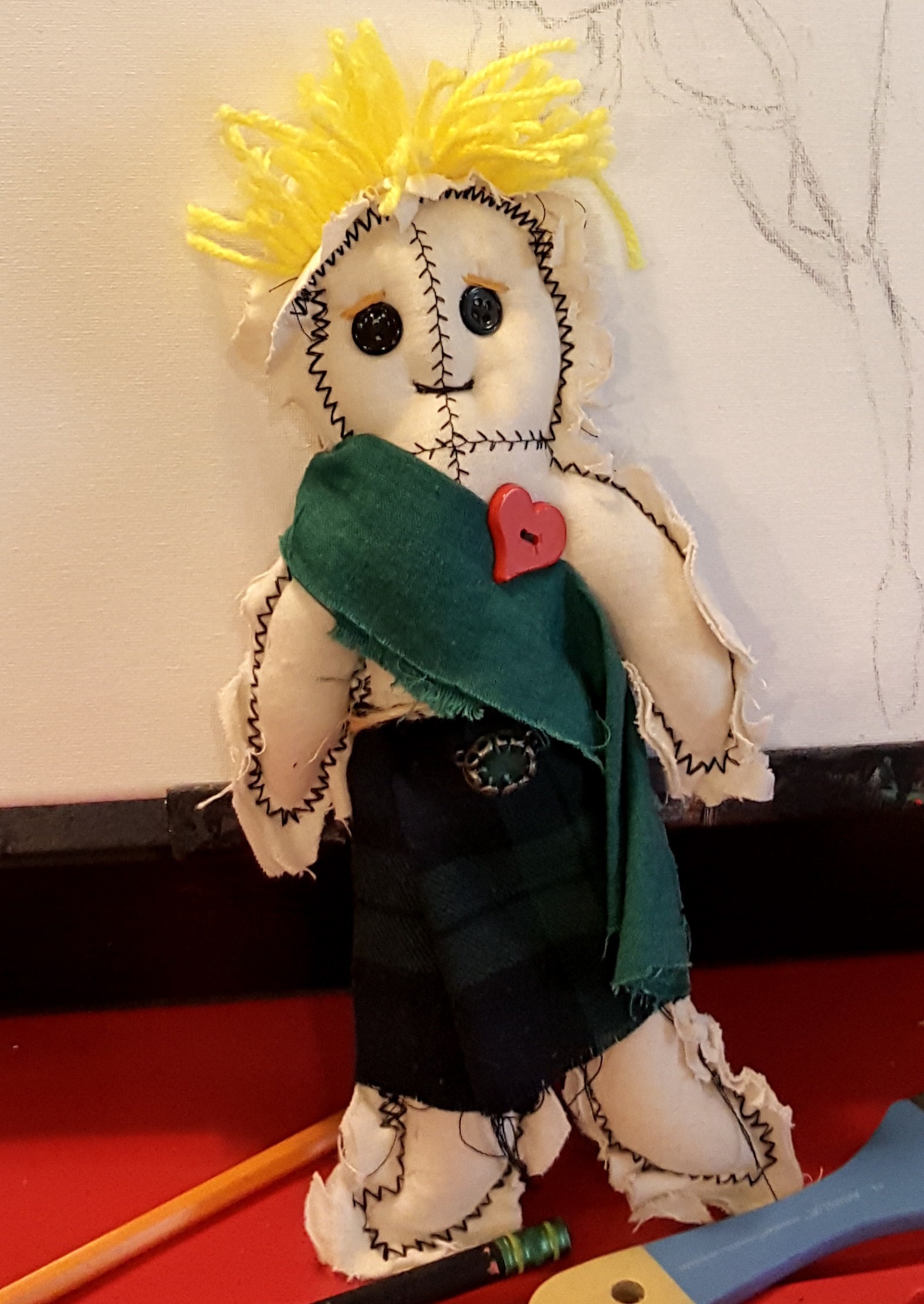 This is how I started the road to my skit and to what actually became my art and my passion "MuseArt"
Though my MuseArt has evolved from my original first doll, to elaborate soft sculptures, and now to paintings, I will always honor the first.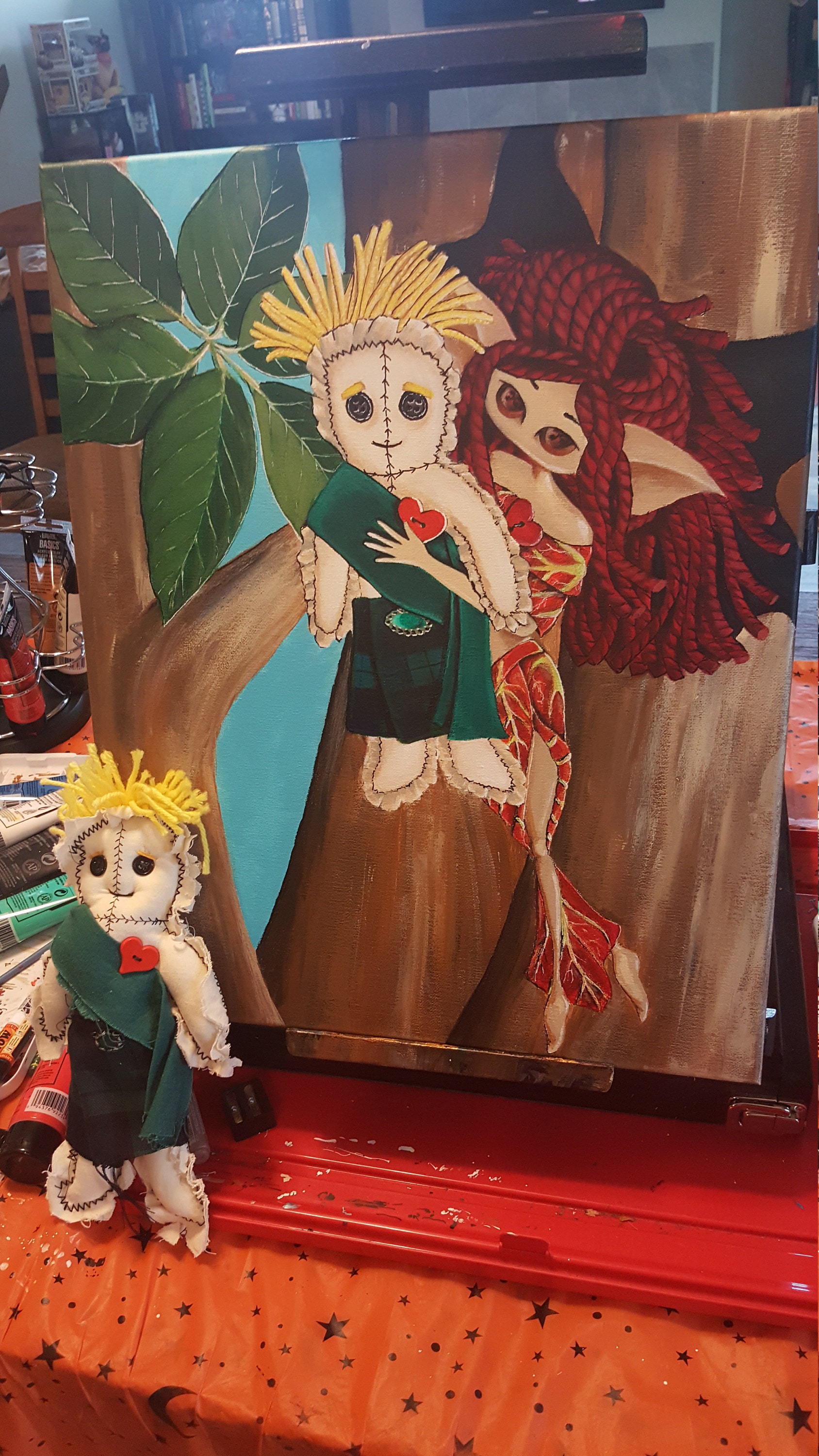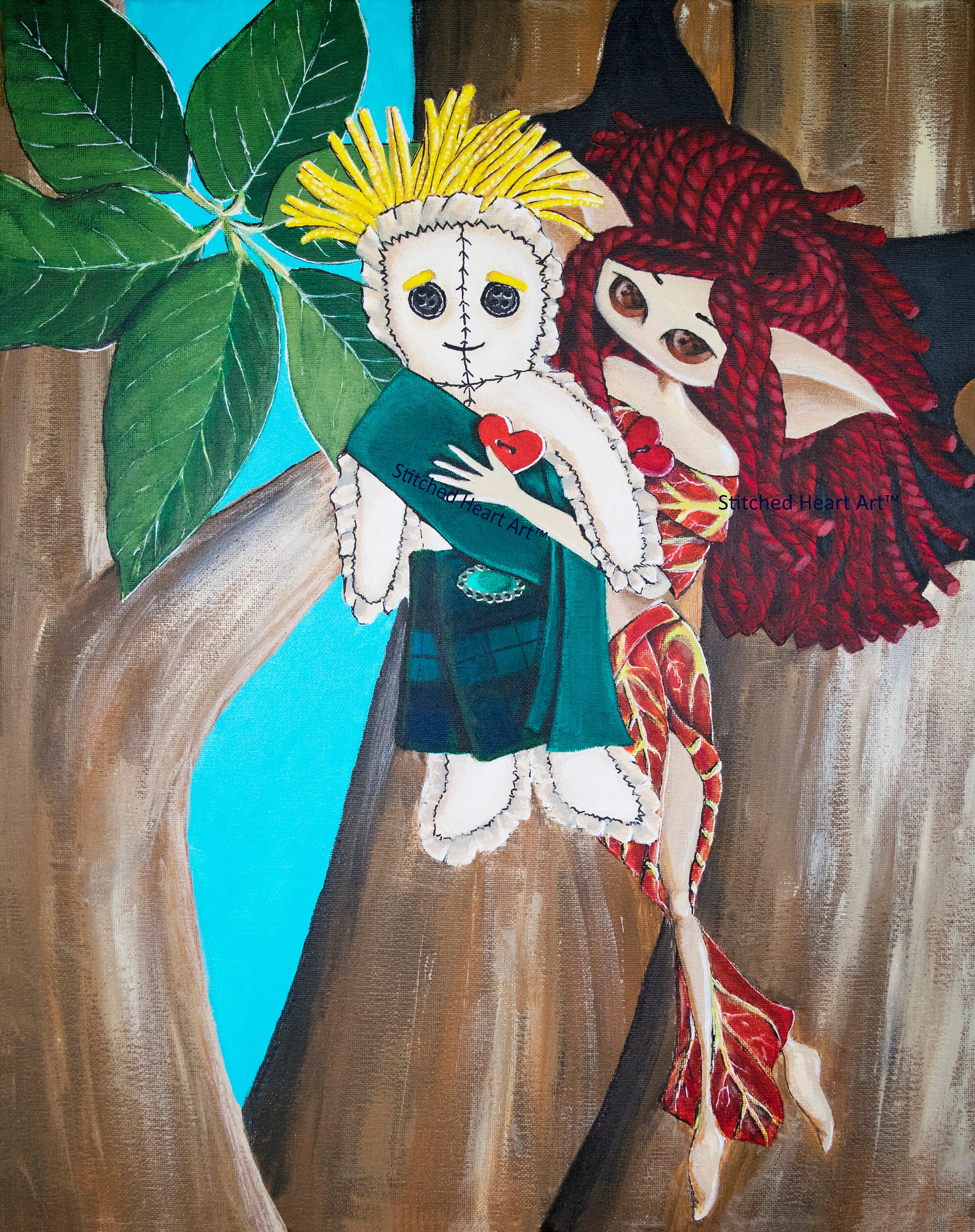 After all, I would be nothing without him. My viking, my husband, my Muse.