It really started with a meme I came across years ago..........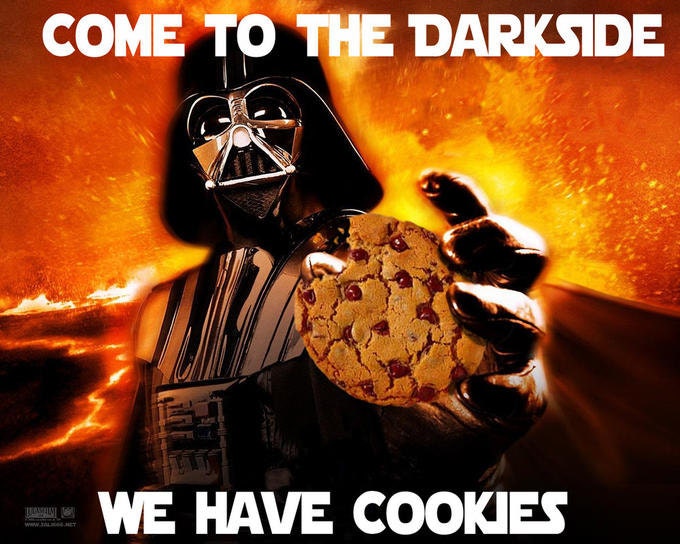 *artwork in meme isn't mine....
Do you remember the meme "Come to the dark side, we have cookies?".   I do.  Matter of fact, that was the absolute inspiration for my piece "They had cookies".
Up until this point, the Muse that I created have been a force for creativity, inspiration, and inner strength, but I knew that it was time to have one play in the land of the Sith.
This Muse is a fighter and believes that she can handle any obstacle put in her path. She'll allow those around her to be involved, however if their goals do not align, she has no problem in walking her path alone.  
Her message would be "be bold or be nothing"....  and of course "take all the cookies"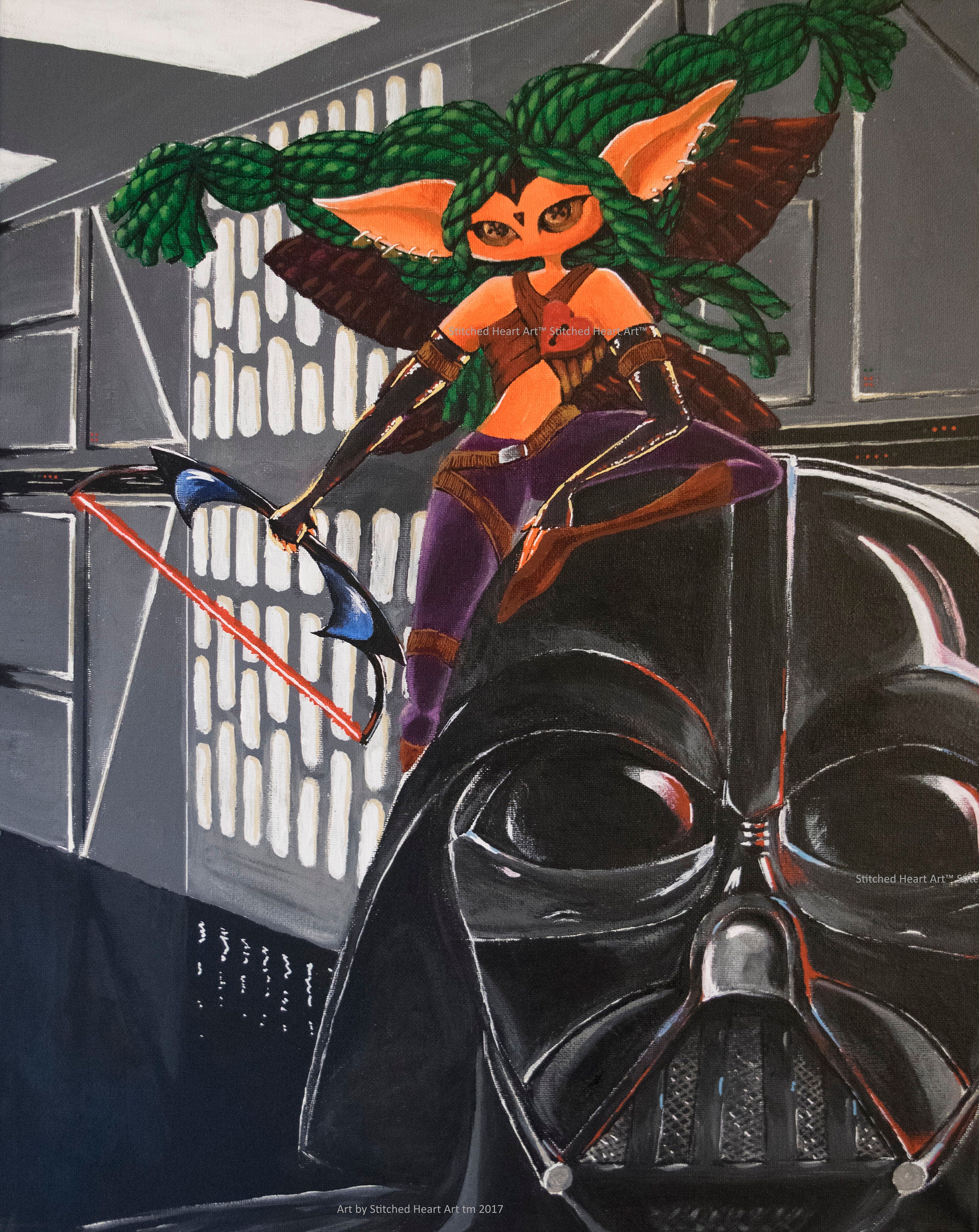 Happy 40th anniversary Star Wars.....   May for force be with you... always